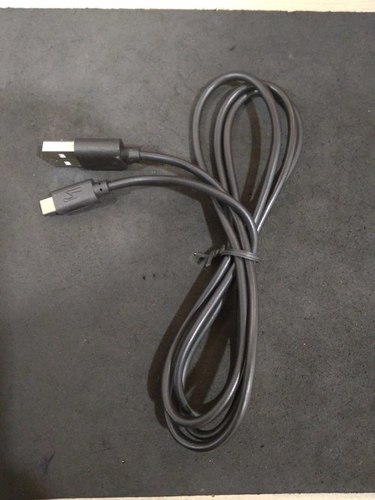 USB Cable
Product Description
Presence of USB Cable can be noticed in computers and mobile phones where it is used for recharging as well as data transferring purpose. This cable has been developed from best grade polyester woven fabric and zinc alloy. Advanced design of this cable accessory promotes fast charging of your device without causing any damage to your system. This cable controls current as per the power capacity of individual's phone battery. Safe to handle, this USB item has highly durable TPE joint that securely binds cable with chip to avoid sudden disconnection. We are a prestigious supplier and trader of best grade USB Cable.
Features
1) Pure copper fabricated core of this cable product ensures about its fast transmission capacity.
2) Internal part of this cable is equipped with elastic polyester with best grade insulation layer.
3) Totally protected against splitting, bending and breaking
4) Compact shape, supports Windows and Android phones